Jenn Farris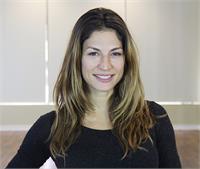 Jenn's yoga journey, like most things in life, has ebbed and flowed over the years. She really dove deep into her practice in 2010, going to Bikram and dedicating many hours to her mat. In 2015 Jenn traveled to Bali, and experienced a series of life changing events, one of which was a rekindling of her love of yoga. She always knew that this practice was special and that she was getting more than just a physical workout, but it wan't until this trip that Jenn started putting the pieces together. The commitment to self love, the clarity in her decision making, the softening of not only her body but her heart was undeniable. She began practicing on a more regular basis, committing to the discovery of the moment but still hadn't committed to teaching quite yet. Early in 2016, after another trip to Indonesia she decided it was time to put the energy and time into a teacher training. Jenn eventually signed up for her RYT-200 training here in San Diego. She hopes to one day deepen her education as well as learn to integrate yoga into her daily life. Jenn currently teaches both an athletic Vinyasa as well as a slow flow. Teaching brings so much joy to her life and being of service to others is truly an honor.
Jenn Farris instructs the following:
This class is for all levels that focuses on building strength, flexibility and relaxation while finding inspiration.




Join us for this amazing flow that will leave you inspired. All levels welcome. Enjoy the the true meaning of Vinyasa; tap into the breath/movement and find a new level of motivation.