Michelle Zurlo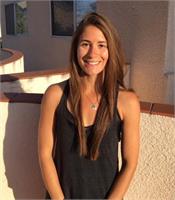 Michelle began her yoga journey a few years ago in Northern Virginia when she received a gift certificate to her local studio to help incorporate into marathon training season. Being new to yoga, the first few classes were physically and mentally challenging but they left Michelle feeling intrigued. She used her studio and the amazing community as a mental and physical release towards life's stressors. The breath/movement connection of the Vinyasa flow quickly became the anchor to living more mindfully. Learning to actually feel the moment, what is has to offer, and to breathe through it, helped Michelle apply on the mat principles into her daily life. Being hungry for more knowledge and more yoga, Michelle decided to go through Teacher Training. Michelle strives to make her students feel challenged yet strong, energized yet calm. She truly believes yoga (and life) is all about the balance between effort and ease. She incorporates the classical 8 limbs of Vinyasa into her classes to help build heat inside and out and mentally keep the class present.
Michelle Zurlo instructs the following:
Rejuvenation is the focus of 60 minute flow that will leave you inspired. All levels welcome. Enjoy the the true meaning of Vinyasa; tap into the breath/movement and find a new level of motivation under the relaxation of candlelight.




Start your weekday morning off right. This class is for all levels that focuses on building strength, flexibility and relaxation while finding inspiration.