Alena Snedeker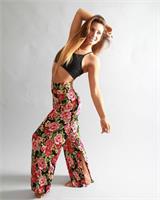 Alena has 7 years of teaching experience and teaches Vinyasa, Sculpt, and Yin. Alena fell in love with yoga and has been practicing for 13 years. She has accomplished 4 teacher trainings, including Anti-Gravity Yoga.
Her passion is expressing herself in a physical medium and yoga not only caught her eye because of the physical benefits, but also spiritual, having that sense of mental clarity at the end of class.
Alena is very experienced in teaching Vinyasa Flow, Yoga Sculpt, Hatha, and Yin. Her upbeat attitude and expressive smile will ensure a class filled with love, laughs, and an overall well-balanced mind body and spirit.
Alena Snedeker instructs the following: