Sarah Pilla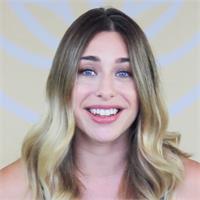 Sarah brings passion to her classes that can be felt immediately. "Flow with Sarah" is her motto and after taking her classes you will see her level of instruction creates a unique opportunity to receive a strong, fitness related workout while becoming connected with the mind through breath. Sarah was hooked on movement from an early age as a dancer and performing artist and got her first taste of yoga in college while studying at Santa Monica College. In 2012 she suffered from severe back pain and rediscovered her yoga practice. Her back pain subsided, and she loved the benefits, both mental and physical, she was receiving from practicing yoga regularly. She moved to San Diego in 2015 and pursued her dream of teaching by becoming a Certified Yoga Instructor. Always a student first, it was yoga that taught Sarah to listen to her heart and to follow what she truly desires. Her enthusiasm and "full of life" demeanor sets her apart as an authentic teacher and yogini who truly loves sharing her passion of yoga with others, so they too can listen to their true selves.
Sarah Pilla instructs the following:



This intermediate level class, while still challenging, promotes relaxation. It provides the opportunity to broaden your strength and focus in a blissful environment and encourages you to move at your own pace and be kind to your body.