Nina Camille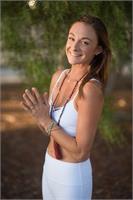 Yoga has been an important and transformative part of Nina's life for over ten years. It is where she goes to nurture her body, to mend her heart, to let her thoughts float by when it feels they may take over, to connect to herself and to inspire others. Yoga has changed the tone with which she speaks to herself and how she reacts to unexpected situations. Nina has practiced various styles in countless studios and yoga institutes across the world. Her daily practice and surrounding community has given her strength, confidence, peace, power, resolve, independence, drive, fun, and helped maintain her physical health.
In 2014, Nina decided it was time to give back what she had received, on and off the mat. She focuses on teaching weekly classes, private events, on super-yachts and leading retreats, assisting in others' personal growth journeys in hopes of creating a more in-tune, healthier, happier world.
Nina Camille is currently not instructing any classes.